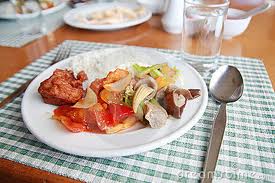 A healthy diet starts with portion control
Have you ever thought about the difference between portions and servings? Many of us assume they're the same thing, but this is actually far from true. In this fifth article of Ridgeview Clinics' diet and health series, we will look at why training your brain to think in "portions" instead of "servings" can help towards your nutrition and weight loss goals for leading a happy, healthy lifestyle.
Food servings vs. food portions
So what's the difference between a serving and a portion? A serving is a specific amount of food or drink, such as a 4-ounce glass of juice or a slice of bread. A portion is the amount of food or drink you choose to consume, either for a snack or for a meal. The distinction between the two can be blurry. This is because packaged food often appears to contain a single serving, when it usually holds several. For example, a 20-ounce bottle of soda contains 2.5 servings and a 3-ounce bag of chips typically contains three servings. You can't tell without reading the label, so always be sure to check.